The latest workshop went over well. It was not as fully attended as the previous one, but some people actually managed to make some legitimate instruments by the end. Only a total of four people were still around for the jam, but it was amazing none the less. Bill T. Miller was around once again showing his support, and taking additional photographs: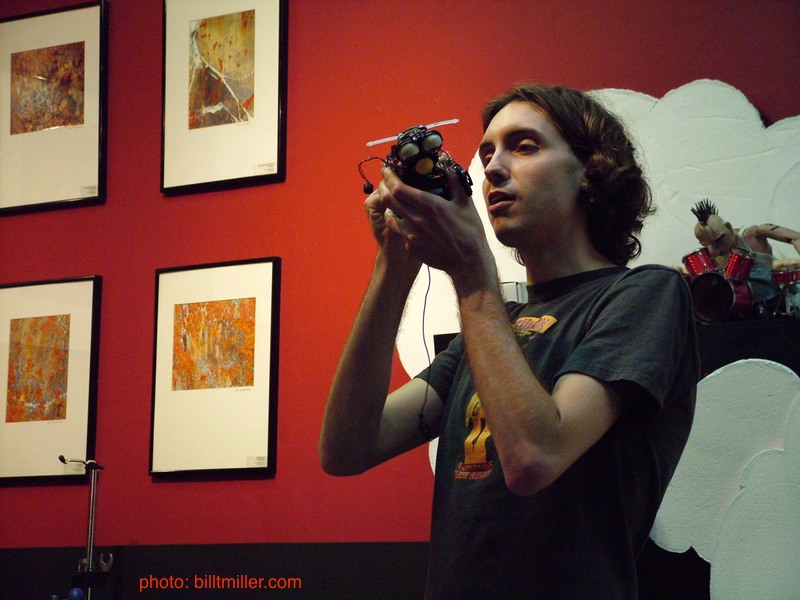 Photos to be posted shortly
I also want to thank Wayne Wylupski for dropping off a
massive
donation of toys. They ranged the gambit of easy pitch bends, to very complicated toys that I can't wait to dig into. They will be housed at the
Willoughby and Baltic
, and be around for future workshops.
I want to point out a new google group I started just for circuit bending in the Boston area, Bending Boston. All future communications related to my workshops and the like will go through that list first. I've also created a page to be used as a wiki-style link dump. Hopefully it will become the place to go for recent information, and will allow the facilitation of trade for bending resources in the Boston area.
Something that really struck me as interesting this time was the mix of male to female. This last class was composed of at least 2/3 to 3/4 women. Maybe Fred was right about the topic of his talk. The next workshop has not been scheduled, but I would like to get some artists to perform before the workshop, to show off what can be done with the instruments. If you are interested, then join the list and let us know. If we get enough people interested, we may have a jam-only night, where everyone gets a set, and then an open jam set will happen.